Gameplay | Elements
Elements are properties of units and their skills.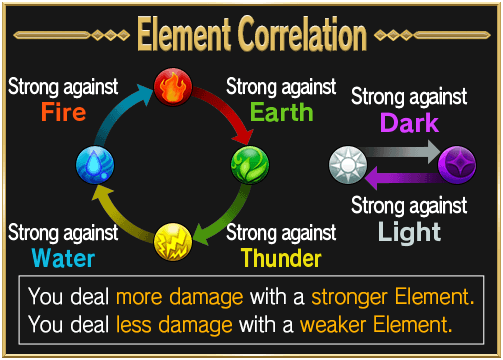 Symbol Explanation:
| | |
| --- | --- |
| = Strong  | = Weak |
Units relate to each other through their different elements. Their elements either help them gain advantages or place them at disadvantages during battles. Understand the strengths of your unit and elemental traits so you can place yourself in a strategic advantage against your foes.